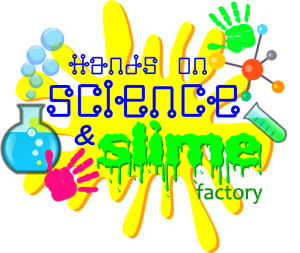 Friday 3rd August £7
1pm-2pm* 6-11yrs
2:15pm-3:15pm 4-8yrs
Tuesday 7th August £7
9:45am-10:45am 4-8yrs
11am-12pm 6-11yrs
Tuesday 21st August £7
9:45am-10:45am 4-8yrs
11am-12pm* 6-11yrs
An hour of fizzes, whizzes, bubbles and bangs. Get hands on and make some gooey slime to take home. Other experiments vary each session and include making and disecting frog spawn, making fizzy lemonade from boring old water, and inflating a balloon without using your breath!
*Children attending these sessions may also wish to attend Circus School on the same day, with a supervised lunch break between activities (which means they are out of the house longer)! Even better its's only £20!
Advanced booking essential!
Friday 3rd August

Tuesday 7th August

Tuesday 21st August

Protective "lab coats" are provided but please wear clothes suitable for arts and crafts as accidents do happen.
All slime handling is optional (but encouraged)!

*Children attending Science & Circus should bring a packed lunch and drink with them.

www.revolutions.org.uk

Design & content property of Cat Ledbetter & Revolutions. Copyright April 2016