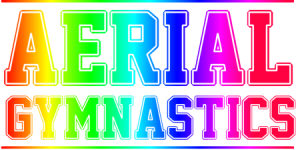 STRENGTH &nbsp&nbsp&nbsp&nbsp&nbsp&nbsp&nbsp&nbsp FLEXIBILITY &nbsp&nbsp&nbsp&nbsp&nbsp&nbsp&nbsp&nbsp CONFIDENCE &nbsp&nbsp&nbsp&nbsp&nbsp&nbsp&nbsp&nbsp FITNESS &nbsp&nbsp&nbsp&nbsp&nbsp&nbsp&nbsp&nbsp HEALTH
Junior Aerial Gym Drop In 6yrs+
£8 per week (£6 for Revolutions students)
Saturday 11am-12pm (term time only)
*Please arrive at 11am to complete a group warm up
PLEASE NOTE - AERIAL DROP IN SESSIONS ARE SUSPENDED UNTIL FURTHER NOTICE DUE TO THE COVID-19 PANDEMIC
Come and play on the aerial apparatus including Aerial Hoop, Aerial Silks, Aerial Sling and Trapeze. After the warm up, the juniors are given free choice of apparatus for the full hour. Our instructors will be on hand to demonstrate moves suitable for all abilities, and the juniors are able to work through a series of badges and medals to document their achievement.
How does this session compare to our weekly classes? Well there's no floorwork or acro, juniors don't have to learn all apparatus they can pick and choose, and you can drop in and out to suit busy lifestyles. It's also great if you are on our waiting list for a regular weekly class spot.
On the other hand, we don't limit numbers so in busy sessions you may have longer waits for apparatus. And you may not learn as many new moves if it is very busy.
Newbies are always welcome!
What to wear:Long trousers such a leggings or joggers are essential. Shorts are not appropriate for aerial work as the backs of the knees will get very sore. For silks the waist and armpits must be covered. A t-shirt which can be tucked in, or a leotard is ideal. Please avoid shiny material as it will be slippery against the silks. Socks for dance/stretch, barefeet for silks.