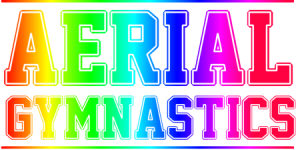 STRENGTH &nbsp&nbsp&nbsp&nbsp&nbsp&nbsp&nbsp&nbsp FLEXIBILITY &nbsp&nbsp&nbsp&nbsp&nbsp&nbsp&nbsp&nbsp CONFIDENCE &nbsp&nbsp&nbsp&nbsp&nbsp&nbsp&nbsp&nbsp FITNESS &nbsp&nbsp&nbsp&nbsp&nbsp&nbsp&nbsp&nbsp HEALTH
Kids Aerials 4-8yrs
£6 per week (paid half termly)
Monday 4:15pm-5pm
Wednesday 4:15pm-5pm
Saturday 9:15am-10am
For kids who love to be active! Each week the youngsters will get to play in the air on either the Aerial Hoop, Aerial Silks, Aerial Sling or Trapeze (approx 25 mins), learning basic techniques and building strength which will carry through in to higher levels.
Safety is important, and in every class we use floorwork to reinforce safe tumbling tecniques, as well as for strength, flexibility and confidence (forward rolls, bunny hops, headstands, handstands, cartwheels etc) (approx 10 mins).
We also teach the kids an alphabet of yoga (mixing balances, stretches, and dynamic movements) (approx 10 mins).
As the kids progress they have a Rainbow of badges to earn to mark their progress.
What to wear:Long trousers such a leggings or joggers are essential. Shorts are not appropriate for aerial work as the backs of the knees will get very sore. For silks the waist and armpits must be covered. A t-shirt which can be tucked in, or a leotard is ideal. Please avoid shiny material as it will be slippery against the silks. Socks for dance/stretch, barefeet for silks.