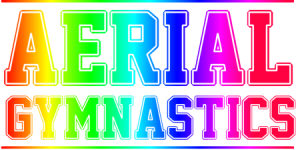 STRENGTH &nbsp&nbsp&nbsp&nbsp&nbsp&nbsp&nbsp&nbsp FLEXIBILITY &nbsp&nbsp&nbsp&nbsp&nbsp&nbsp&nbsp&nbsp CONFIDENCE &nbsp&nbsp&nbsp&nbsp&nbsp&nbsp&nbsp&nbsp FITNESS &nbsp&nbsp&nbsp&nbsp&nbsp&nbsp&nbsp&nbsp HEALTH
Junior Aerials 8yrs+
£8 per week (paid half termly)
Monday 5pm-6pm
Monday 6pm-7pm(10yrs+)
Wednesday 5pm-6pm
Wednesday 6pm-7pm(10yrs+)
Thursday 4:15pm-5:15pm
Saturday 10am-11am
Our junior classes cover 4 disciplines - Aerial Hoop, Aerial Silks. Aerial Sling and Trapeze. The kids take part in two of the four pieces of apparatus each week. We warm up, do some dynamic stretching, and cover some basic floor acro (cartwheels, handstands, headstands, shoulder rolls, walkovers etc). Then it's in to the air!
The juniors work through a series of badges and medals which progress on from the kids Rainbow badge scheme. Classes are mixed ability with 3 instructors and newbies are always welcome.
What next? Juniors aged 14+ are welcome to stay in with Juniors, or are invited to join the adult classes.
What to wear:Long trousers such a leggings or joggers are essential. Shorts are not appropriate for aerial work as the backs of the knees will get very sore. For silks the waist and armpits must be covered. A t-shirt which can be tucked in, or a leotard is ideal. Please avoid shiny material as it will be slippery against the silks. Socks for dance/stretch, barefeet for silks.